ALL NEW CD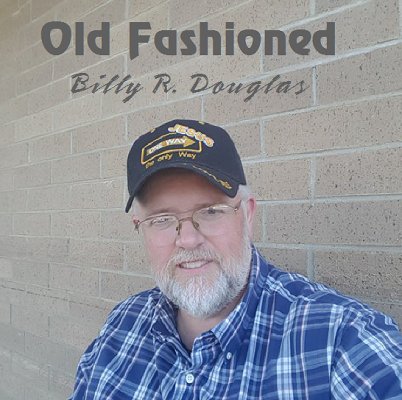 01-Old Fashioned
02-Just A Closer Walk With Thee
03-It Aint New
04-I'll Take Some Things
05-You're Invited To My Mansion
06-I'm On My Way To Heaven
07-Thank You Lord For Your Blessings On Me
08-Take My Hand Precious Lord
09-I Am A Pilgrim
10-Blessed Be The Name Of The LORD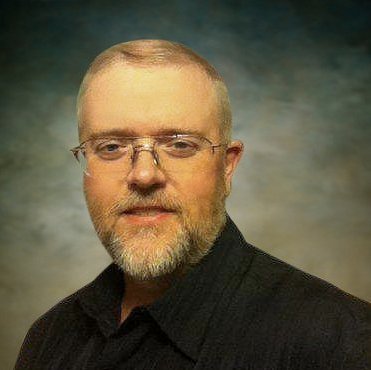 "You're Not Alone"
1.Trophy of Grace
2.The Old Love Letter
3.He Reminds Me of Jesus
4.Old School
5.Don't Tell Mama
6.Wait A Lille Longer Please Jesus
7.Too Old To Die Young
8.You're Not Alone
9.What Ya Gonna Do
10.What Will I Do With Jesus?
Available for a Love Gift of Any Size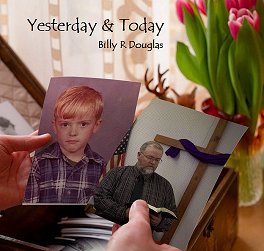 Yesterday & Today
1.It's Not the First Time That He Saved Me
2.Old Brush Arbors
3.Let Me Tell You His Name Again
4.If I Fall
5.Before There Was Guilt There Was Grace
6.I'll Fly Away
7.Yesterday & Today
8.I Believe
9.The Devils Got His Church Clothes On
10.Still Holding On
11.Whatever Happened To The Voice
CD - Love Gift of any size
Available For a Love Gift of Any Size
CD's Available for a Love Gift of Any Size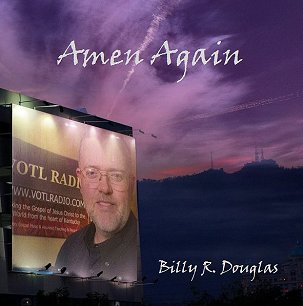 Amen Again
1.Amen Again
2.The Lily of the Valley
3.Who But God
4.This World Is Not My Home
5.For Crying Out Loud
6.Where The Soul Never Dies
7.Gonna Leave This World Shoutin
8.My Life Story
9.Over The Next Hill
10.How Bad Could It Be
11.Spiritual High
12.Jesus Knows All About It
13.Never Be Over The Hill
14.Will The Circle Be Unbroken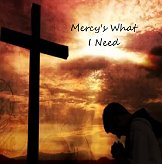 Mercy's What I Need
"digitally remastered & re-released
1.Mercy's What I Need
2.Don't Be Fooled
3.Goin' Away Party
4.One More Time
5.Almost Persuaded
6.My Great Loss Today
7.Three Wooden Crosses
8.When We Sing The Glory Down
9.Give The LORD The Highest Praise
10.When I Grow Up
11.Wine Into Water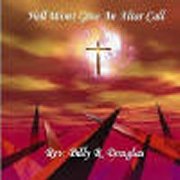 Hell Wont Give An
Altar Call
1.Hell Wont Give An Altar Call
2.The Other Side Of The Mountain
3.He Saw Not What I Was
4.Grace Again
5.Granny Did
6.Mr. Luke Warm
7.Swinging Doors
8.I Haven't Been Myself
9.Aint No Clock
10.Find Jesus And You'll Find Me
11.He Looked Just Like Us
12.Praise The LORD
13.Amazing Grace (instrumental)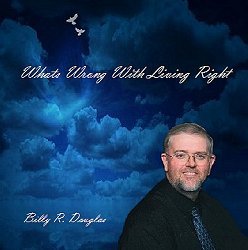 1.That's Grace
2.New Wine
3.Angels Watching Over Me
4.Built Upon The Rock
5.What's Wrong With Living Right
6.Days of Grace
7.These Roses
8.I Was There When It Happened
9.Where's The Family
10.What Then
11.Without Him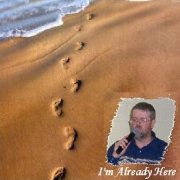 I'm Already Here
1.Is There A Mountain?
2.I'm Already Here
3.Not The Great I was
4.There's No Doubt
5.Knowing You'll Be There
6.I Found A Treasure
7.Bible And A Bus Ticket Home
8.Because Of The Blood
9.Till You Start Walkin
10.Second Hand Rose
11.The Shape I'm In
12.How Could It Be?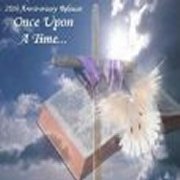 Once Upon A Time...
1. Once Upon A Time
2. The Loneliest Walk In History
3. The Hero's On The Hill
4. I Know A Man Who Can
5. That's Why I Call It Grace
6. You Can Have It All
7. When I Lay My Isaac Down
8. Yesterday And Today
(with Ray Owens - Ray Owens/BMI)
9. I'd Love To Go Home
10. Who Would Have Dreamed
11. So Much To Thank Him For
12. Altarless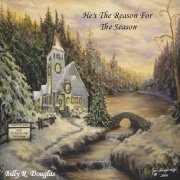 He's The Reason For The Season
1.He's The Reason For The Season
2.O Come All Ye Faithful
3.Beautiful Star Of Bethlehem
4.What Child Is This
5.C H R I S T M A S
6.Sleep Little Baby
7.Come On Ring Those Bells
8.O Little Town Of Bethlehem
9.Silent Night
10.Joy To The World
11.Away In A Manger
12.Go Tell It On The Mountain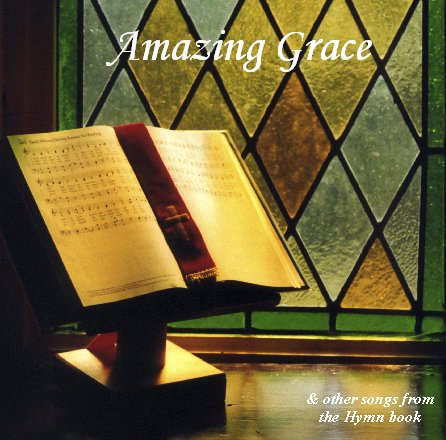 "Amazing Grace"
songs include
1.He's Coming Back
2.Precious Memories
3.Just A Little Talk With Jesus
4.Amazing Grace
5.Oh I Want To See Him
6.Softly And Tenderly
7.I Feel Like Traveling On
8.Where He Leads Me I Will Follow
9.Glory To His Name
10.Old Rugged Cross
11.Power In The Blood
12.Just As I Am
13.He Set Me Free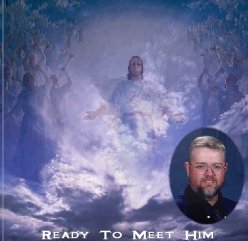 1.Ready To Meet Him
2.There's No One I'd Rather Give Him To
3.Judgement Day
4.Someone Prayed For Me
5.Soul Fillin' Station
6.Never Been This Homesick Before
7.Family On Both Sides
8.Momma's Prayers
9.I Believe He's Coming Back
10.A New Life I Can Share
11.Devil In A High Dollar Suit
12.The Walk Back Home
13.What Heaven Means To Me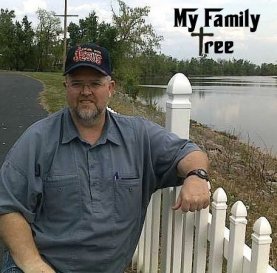 1.My Family Tree
2.Walk A Little Farther
3.Do You Know Who I Am?
4.He Is Mine
5.I Found The Lily In My Valley
6.Lifes Railway To Heaven
7.The Devils In The Phone Booth
8.Jesus Take A Hold
9.Highway To Heaven
10.I've Got A Right To Pray (with Tyler Willis)
11.Old Time Feelin'
12.Without Him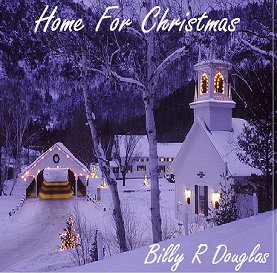 1.First Christmas Tree
2.What Christmas Means To Me
3.The Gift
4.Santa Claus Got Saved
5.Home For Christmas
6.Joseph's Song
7.A Very Scary Christmas
8.Unto You This Night
9.It's Christmas Once Again
10.Gonna Be A Merry Christmas
(with Tyler Willis)

1.It's Time
2.Shepherd Could I
3.Great Big God
4.This Valley Is For Me
5.Lost In The Presence
6.I'll Never Say Cant Again
7.I Wonder If He Ever Cries
8.Get Up In Jesus Name
9.Come Spring
10.Face In The Flames

1. After the Rain
2. Drinking From My Saucer
3. Teardrops
4. Gone At Last
5. He Was A Beggar Till He Died
6. The Shepherd of My Valley
7. Beg, Steal or Borrow
8. It'll Be Worth It After All
9. A Book Falling Apart
10.When All Gods Children Get There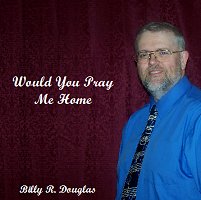 1-Would You Pray Me Home
2-One Day At A Time
3-If Jesus Comes Tomorrow
4-Set Me Free
5-Family Bible
6-My Shepherd
7-When He Was On The Cross
8-Pray For Me
9-I'm Still Dancin
10-Crown of Thorns
11-A Cross Standing In The Way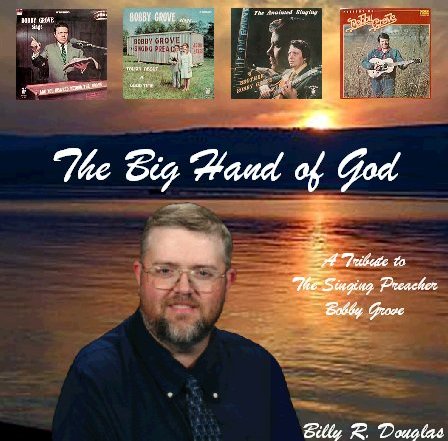 "The Big Hand of God"
A Tribute to The Singing Preacher
Bobby Grove
1.Intro by Rev. Bobby Grove
2.The Big Hand Of God
3.Sing Me Back Home
4.Jesus Is Coming Soon
5.City of Gold
6.Jesus Be A Fence
7.The Rose
8.Uncloudy Day
9.Let Me Count The Ways I Love You
10.Way Below The Bottom
11.The Eastern Gate
(closing by Rev. Bobby Grove)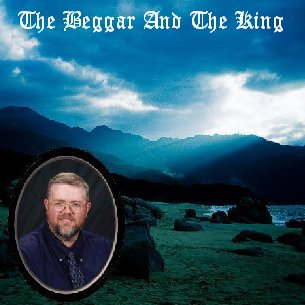 The Beggar And The King
1.The Secrets Out
2.Thats All That Matters
3.I Wanna Know God
4.To Be Like Jesus
5.He's Everything To Me
6.Until He Was All That I Had
7.Knowing Your There
8.He Is My Everything
9.The Beggar And The King
10.I Was There When It Happened
11.When He Doesn't Come Today
12.Chicken Eatin' Preacher Man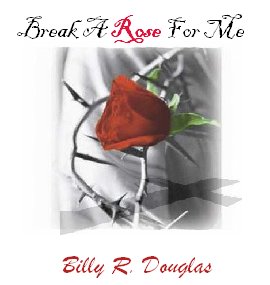 "Break A Rose For Me"
songs include
1. Break A Rose For Me
2. Higher Ground
3. Trusting His Blood
4. Gods Love
5. Crippled Boys Prayer
6. After All
7. Think Of Me
8. I Never Shall Forget The Day
9. Tears On The Altar
10. Come On In
The Old Gospel Ship1. Something I Can Feel
2. Flow Through Me 3. Where The Roses Never Fade
4. I'll Never Be The Same
5. Wayfaring Stranger
6. House Of Gold
7. The Old Gospel Ship
8. He Touched Me
9. Jesus Hold My Hand
10. The Lighthouse
11. Soon And Very Soon
12. Had It Not Been 13. The Old Gospel Ship (reprise)
(Best Selling Series Ever!)
NEW Teaching on CD by Rev. Billy R Douglas
"The White Horse of Prosperity"
4 Part 3 CD Series
Available For A Love Gift Of Any Size
4 Part 2 CD Radio Special
A Covenant With Death

Printed Material Included: Special 12 Page Issue of
"THE TRUMPET"

VOTL 6 page Tract
"Satan's Day of Atonement"
Available For A Love Gift Of Any Size
Repairer Of The Breach
7 Sermons on 6 CD's
Available for a Love Gift of Any Size
Keep Your Stinking Feet Out Of My Drinking Water
Defending the King James Version
Defending the King James Version Click Here to download our track
Sins Finished Work
Order on CD for a Love Gift of Any Size
1.The Love of God
(Gods Love For Us)
2.First Love
(Our Love For God)
3.Love Thy Neighbor
(Our Love For One Another)
Available for a Love Gift of Any Size!
1.Faith in God's Word
2.The Everlasting Word of God
3.The Word of God...TRIED...TRUE...FAITHFUL
4.Thy Rod & Thy Staff They Comfort Me
5.The Word of God is Not Bound
Available for a Love Gift of Any Size.
Sermon Series

Many Shall Come In My Name...
Listen to the Sermons online Click Here
Available for a Love Gift of Any Size!
"The Harvest"
1.Help Wanted
2.Unwanted Body Parts
3.Passing By The Lame Man At The Gate
4.Moved With Compassion
5.What Have I Done To Jesus?

Available on CD for a Love Gift of Any Size